Why Choose Me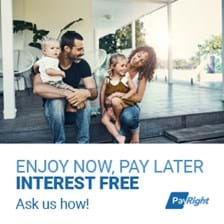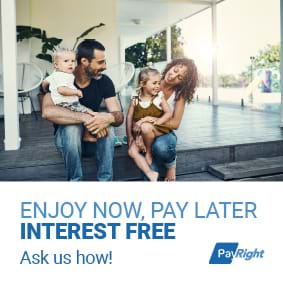 Photography sessions that see the world differently
Even though our memory is amazing at holding on to details and allowing us to reminisce about what has been … it can be easy to forget the little things. A professional photographer can help capture and preserve all of those important finer details we want to remember. We see your life differently through the lens and can encapsulate what you saw then and there forever, so you can see it every day for the rest of your life.
What my photography packages offer
At Rule of Thirds Photography I offer studio, home and outdoor photography for maternity, newborn, family, children and styled sessions. I absolutely live and breathe photography and the memories it creates.
Reasons to work with me
It's fun, so you and your family will leave feeling on top of the world.
I am accredited by the Australian Institute of Professional Photographers (AIPP) and the Academy of Newborn photography (ANP)
You will love the styled sessions, including a full size carousel horse & my Santa shoots. Santa has certainly become very popular.
Creating magic, meeting people, making people happy, spending time with kids and making beautiful memories through the images are my main aims of every session.
I am completely self-taught and keep my photography skills up to date by attending professional industry courses.
I'm creative, honest, reliable, caring, professional and friendly.
Rule of Thirds Photography was founded in 2010 and is fully insured and registered.
I am passionate about photographing children of all ages, especially newborns and sitters.
I'm really well known for my selection of props. You will absolutely love them!
Making people happy through my images is my absolute pleasure.
I have a beautiful studio in Old Petrie Town. Like a photographer can stop time with their images, this place is like stepping back time. It's very relaxed and a great place to capture your specific moments in time.
I'm fully vaccinated for baby safety....safety is #1 for me. I keep updated with infant CPR.
What you receive when you work with me:
Fun, stylish and creative photography sessions
Beautiful hand-edited images (natural edits)
Private in-studio viewing of your gallery
A selection of high-quality professional products
Personalised service tailored to your specific needs
Travel within one hour of Brisbane
Book your photography session today!
I'm passionate about photography and everything I do is for you and your family. See how I can help you here to choose a session perfect for you..
To preserve your special moments, book a session and contact me today on 0422 458 401 or email ruleofthirdsphotography@yahoo.com.au
Kind words:
Beautiful thoughtful work, I love every picture the only hard thing is choosing a favourite. Kelley was patient and kind amazing with my girls. Will be back every year. Read more